All of our data centres are built with security and client convenience in mind. Take a look at all of the infrastructure services and features included as standard with LDeX colocation.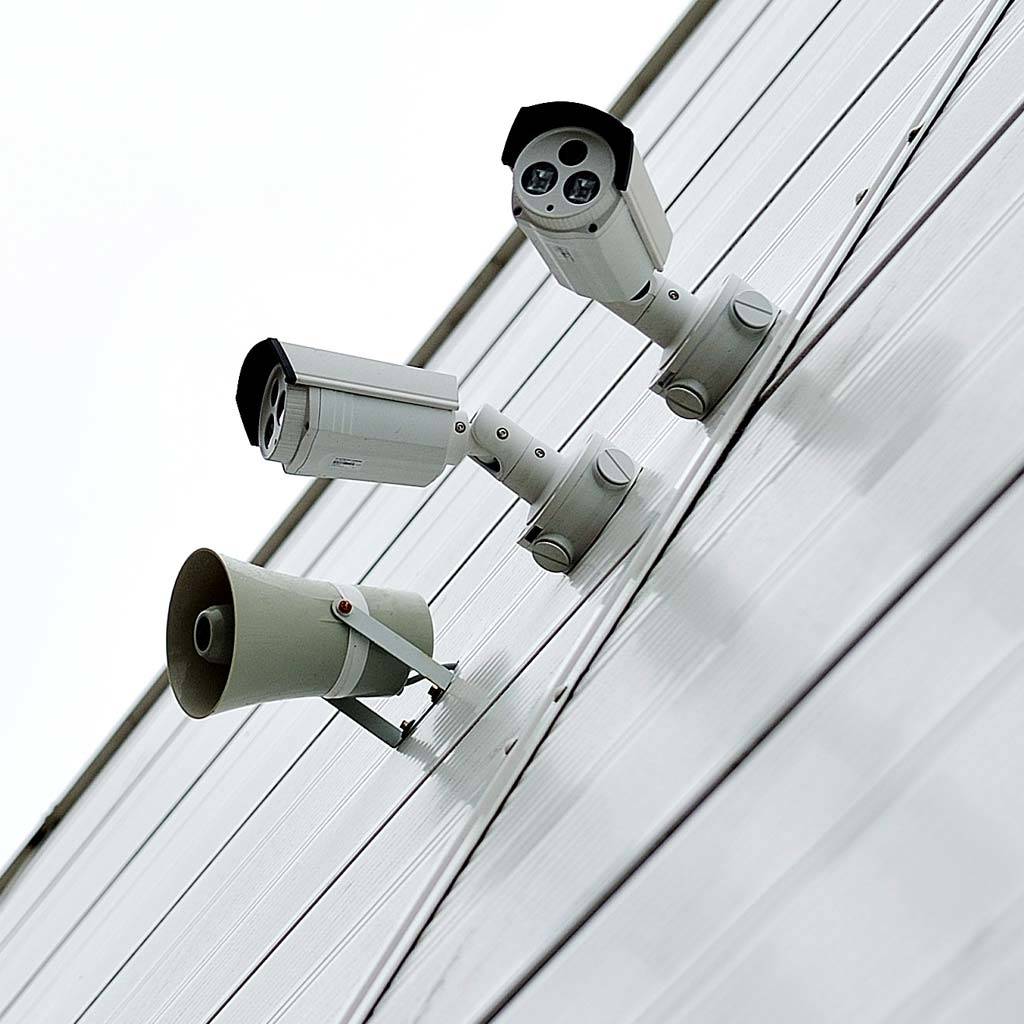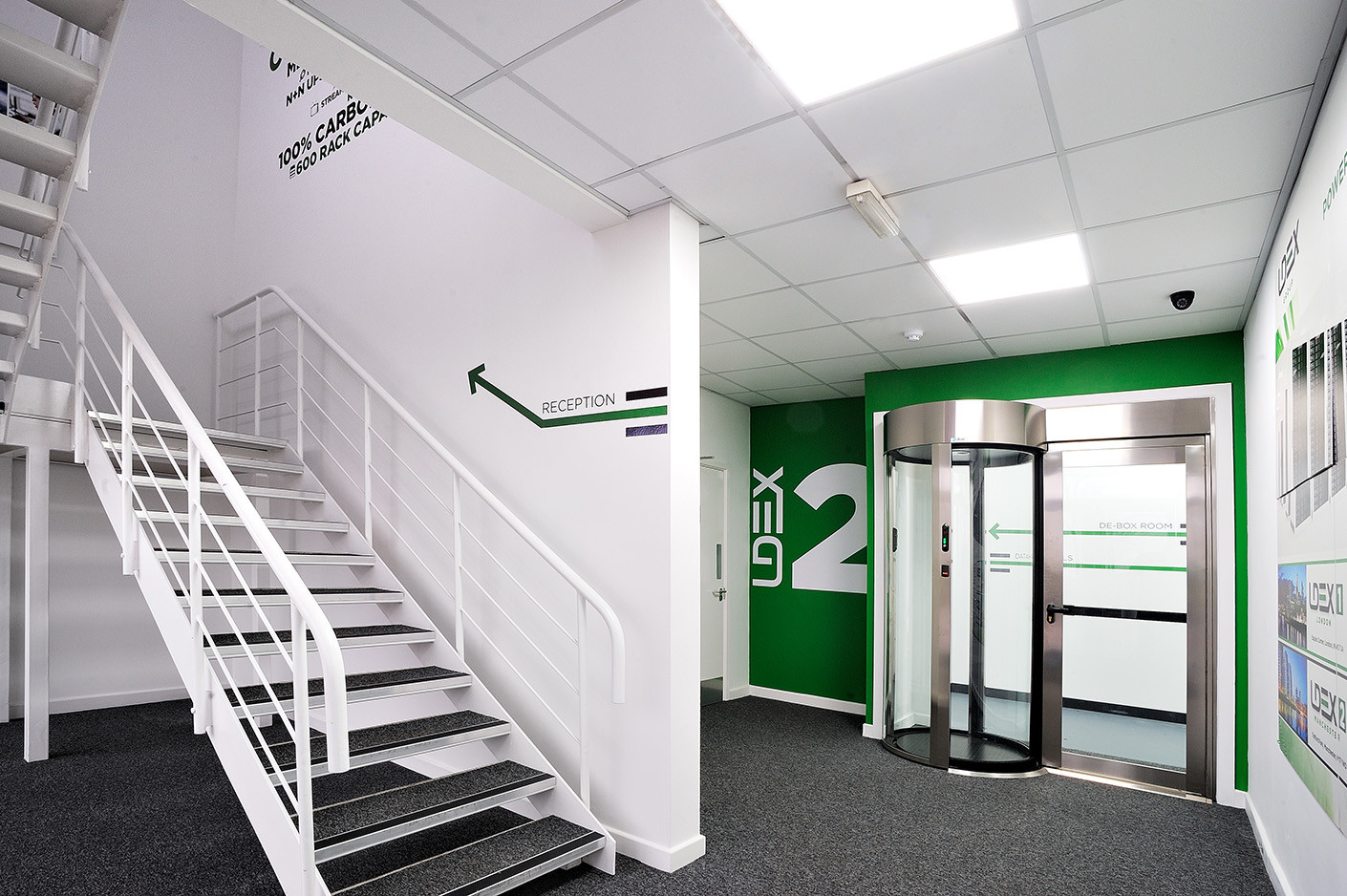 LDeX's data centres are a highly secure facilities, with all visitor activity tracked and monitored to ensure client equipment is safe around the clock.

Our data centres are designed to comply with strict security standards such as ISO27001, PCI-DSS and government level security requirements.

All internal and external data centre doors are alarmed, swipe cards and cutting edge biometric systems, including facial recognition scanners, are in place and single person mantrap enclosures ensure no tailgating. The building perimeter is protected by full height perimeter fencing and electronic car park gating.

Internal and external CCTV records and stores all activity and our facial recognition scanners take and store photographs of each visitor's access attempt.

Round the clock SIA accredited guards provide human intervention where and when required with direct links to the local police force.
SECURITY FEATURES
ISO27001:2013 accredited
Laser perimeter trip wire protection

24×7 manned security
PCI-DSS compliant

Facial recognition systems
Mantrap volumetric entry portals

24×7x365 Secure access
Extensive internal and external CCTV
VESDA Smoke detection
Gaseous fire suppression
FIRE DETECTION & PREVENTION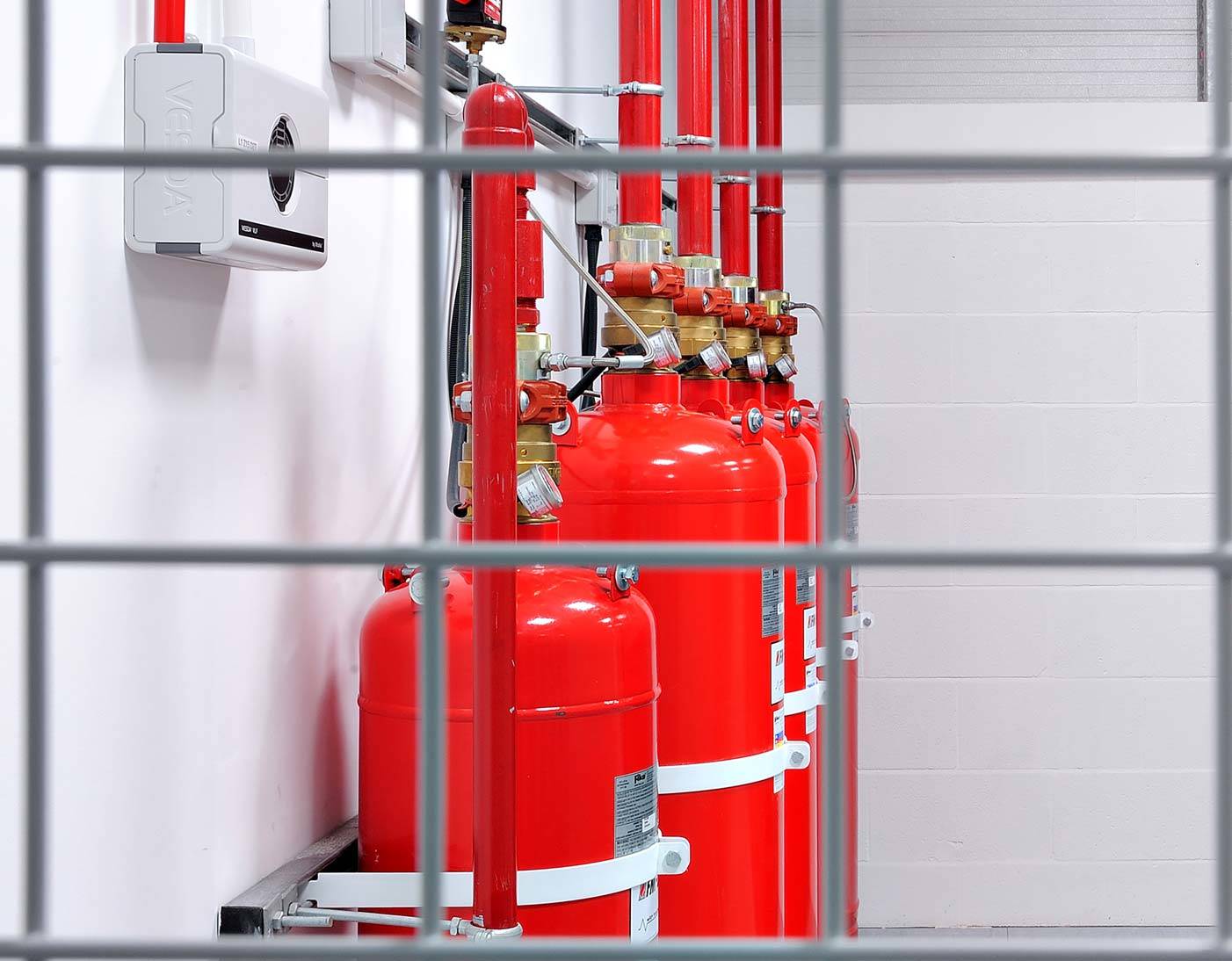 VESDA smoke detection is installed throughout our data centres to act as an early warning system to any potential fire developing.

VESDA provides the earliest possible warning of an imminent fire hazard, buying valuable time to investigate, take action and avoid the danger, damage and disruption potentially caused by a developing fire. VESDA monitors the entire progression of a fire – easily detecting it long before smoke is visible. VESDA smoke detectors are positioned throughout, above and below the floor void.

FM200 fire extinguishing gaseous suppressant takes energy out of any fire within seconds of it developing. The suppressant used is non-destructive to the equipment in our data centres, environmentally friendly and safe for human exposure.

These systems, typically knock out class A, B and C fires in less than 10 seconds. This minimises atmospheric toxicity and the generation of smoke and soot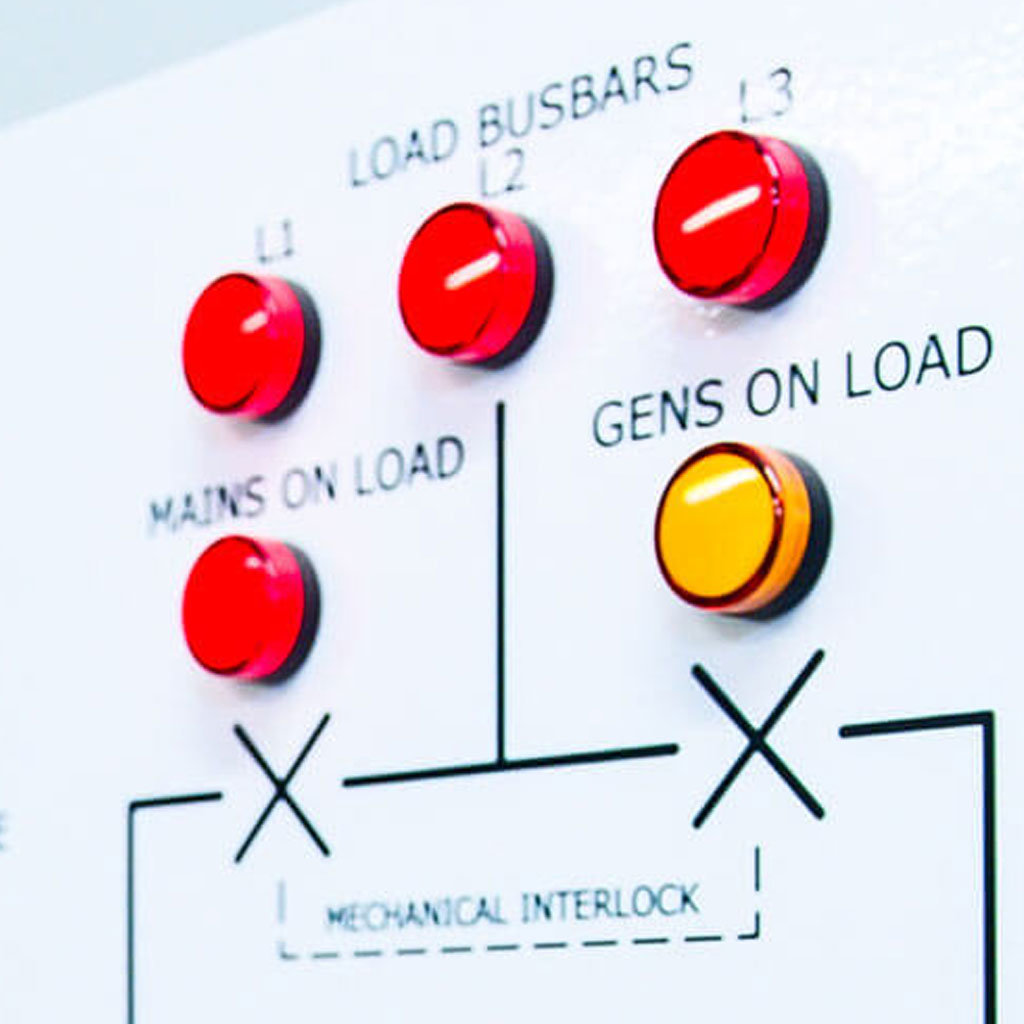 LDeX1 and LDeX2 both benefit from having on-site private substations that are fed diversely, so we're not relying on a single mains supply to power our data centres. Both feeds come from different primary upstream substations and deliver power into the facility on diverse routes.

Electrical distribution from our energy centre to your racks is completely diverse. A+B 32Amp rated circuits are standard with a minimum of 2N UPS power protection – we can supply up to 2(n+1). Your rack power is reserved on two independent UPS strings in the energy centre for total power availability insurance.

Behind the UPS systems your equipment is backed up by generator power with a fuel supply on-site and a 24/7/365 refueling contract in place to make sure we never run out.


KEY POWER PROTECTION FEATURES
On-site energy centres and private LDeX substation
2N diverse mains feeds from two independent primary sub-stations

2N diverse power provision to all racks in the data centre
A+B Supplies included as standard on 32A circuits

Up to 2(n+1) Uninterruptible Power Supply (UPS) systems
Diesel generator supply with fuel storage on-site

Remote and on-site monitoring of all critical infrastructure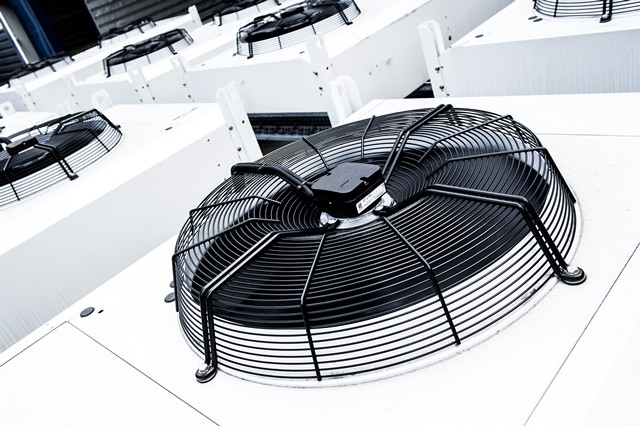 Within the LDeX Group Data Centres we've invested in the latest highly efficient cooling technologies which enables us to deliver a PUE (Power Usage Effectiveness) of 1.3

Our standard cooling configuration includes a 600mm ceiling void above the 48u racks in the data centre. Air from the warm aisles is drawn into the void through vents in the suspended ceiling and channelled directly into the plenums on the air handling units to make sure the hot air is circulated and conditioned with maximum efficiency, maximum effectiveness and minimum cold/warm air mixing. The ceiling void and direct heat channeling methodology reduces the possibility of hot spots within the data centre.


KEY COOLING FEATURES
All AHUs are N plus 1 throughout
Each unit has 4 PPM service visits per year

Cold Aisle Containment in use in all Data Halls
AHUs are paired in Run and Standby mode with automatic failover should an issue occur



A CONVIENIENT, COMFORTABLE TECHNICAL ENVIRONMENT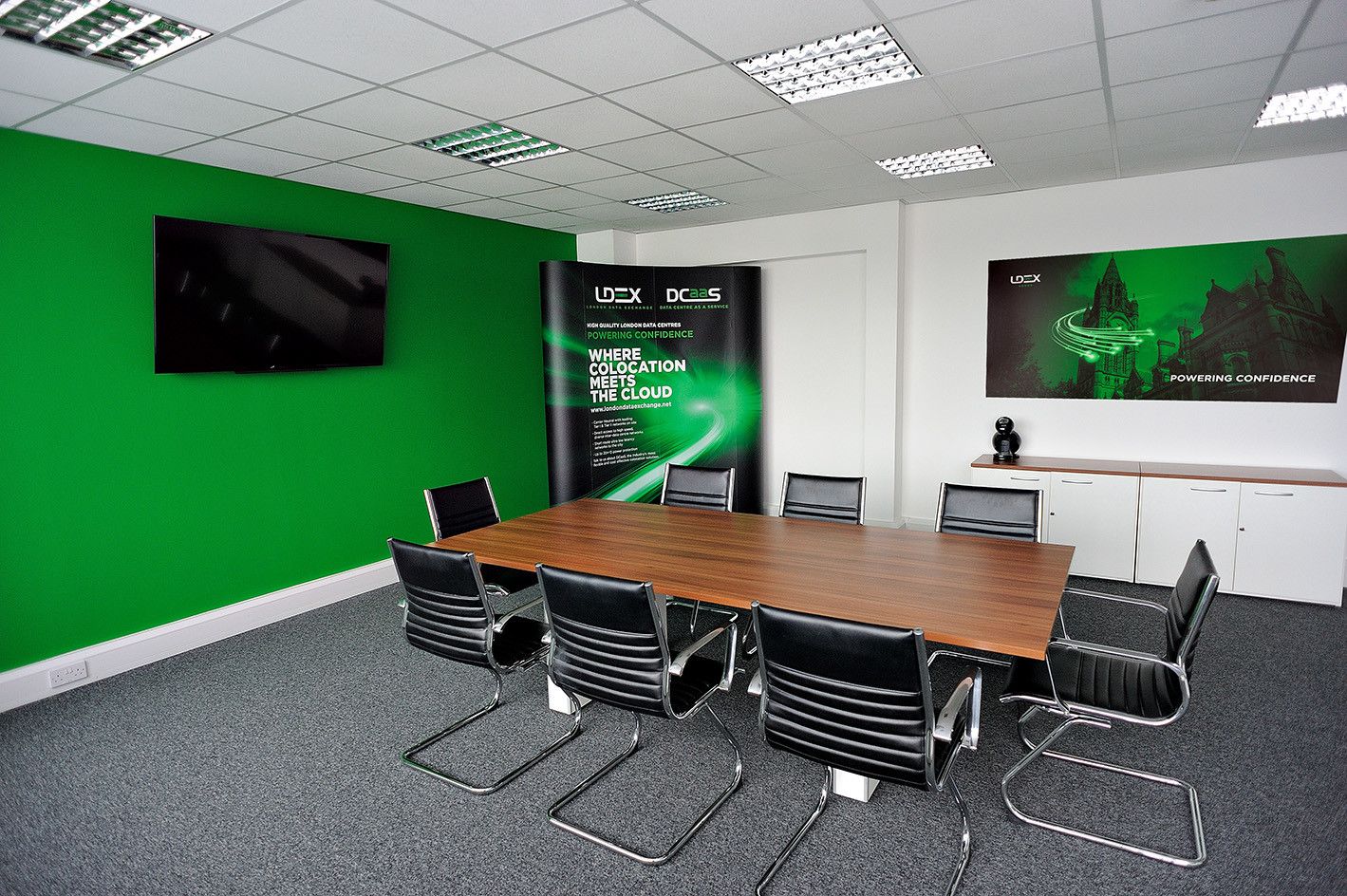 LDeX's primary focus is to protect your server and telecommunications equipment, but we also ensure that your engineers visit to the data centre is a pleasant experience by providing a range of client facilities and dedicated areas for specific types of working. We know your engineers can find themselves on-site at 2am – our on-site facilities make it bearable. Outside of the data centre environment, but equally secure, the LDeX1 & LDeX2 client areas provide an area for quiet working, relaxation and meetings. With comfortable seating, facilities such as phone & laptop charging stations, refreshments, TVs and complimentary WiFi services. Hot desks are available to all visitors and provide private working conditions with internet access.
SEPARATE DELIVERY, BUILD & UN-BOXING AREA
Keep cardboard out of the data centre and avoid building servers at your rack in a fit for purpose environment. Our dedicated delivery, unboxing and build areas offer enough room for you to work comfortably before attending your racks for installation.

You can even patch through to your racks from the build area to configure your servers away from the technical areas in a more suitable environment.

LDeX data centres have dedicated secure storage areas to store your deliveries until your engineers attend site for installation. Have your equipment sent direct to site and we'll keep it safe and secure.


Individual client lockers are provided on site so you can leave your tools, spares and essentials at the data centre within a secured environment. By utilising these lockers you can always have what you need on site should you need to attend unexpectedly.
SEE WHAT OUR CUSTOMERS ARE SAYING
FEEL FREE TO DROP US A LINE ANYTIME - 0370 757 5760
Need to Talk?




Call us on +44 (0)370 757 5760




Request a Quote




Use our online forms here




Live Chat




Speak to a member of the team